Halloo, everyone! 😀
Since the holiday season coming up (SO SOON, right?!), I decided to make a gift guide, just for fun. 🙂 I wanted this to be more of a creative, unique gift guide, not just your ordinary bath bombs and bracelets, you know? I organized each section into related gifts – so you can give a book lover the whole package or just pick a few things. Also, you can click on each picture to go to its listing for more information. Are you ready?
Bath & Beauty
A pretty bar of soap is nice, but not very unique, right? Enter Soap Rocks! These beautiful gem-like soaps would make a great small gift or stocking-stuffer.
This is not your run-of-the-mill necklace: how cute is the real-live succulent pendant? Yep, there's an actual plant growing in there!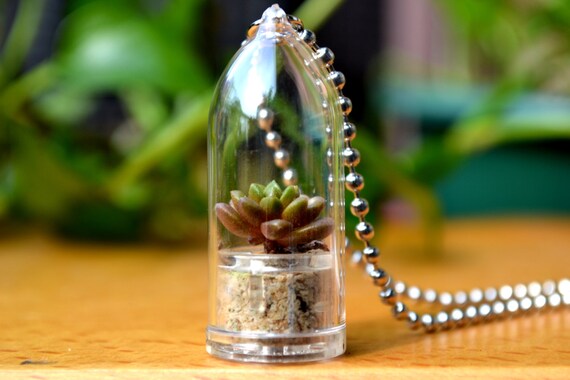 Clinging earrings are so fun – and adorable too! You can also break out the polymer clay and DIY them if you want.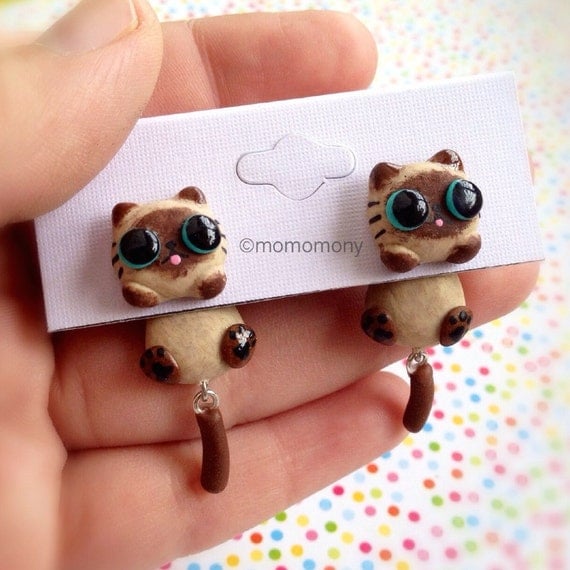 Books
Instead of just giving them a book, get creative and pair the book(s) on their wishlist with these fun add-ons:
A funny-but-true "Book Dragon" mug + their favorite hot drink (a package of coffee, a sampler of tea, or a hot chocolate mix)
And a super-fuzzy blanket for maximum coziness while reading.
If they love books but don't know what to read next, here are a few suggestions: (search for them on Amazon)
The Mysterious Benedict Society Series by Trenton Lee Stewart – one of my favorite series! Four kids embark on a mysterious mission to save the world that involves tricky riddles, quirky characters, and lots of suspense! (That was a lousy summary – trust me, you just need to read the books. XD )
Keeper of the Lost Cities Series by Shannon Messenger – now I have to say that so far I've only read the first book, but I really enjoyed it! At the age of five Sophie Foster discovers she can hear other people's thoughts, and she has no idea why. One day she meets a boy who explains everything – and from then on Sophie's life is turned upside down. She uncovers bits of her surprising past and works hard to save the future while struggling to keep up in a world that is in many ways the opposite of her own – a land populated with elves, where magic is as real as the danger that threatens them all.
The Green Ember by S. D. Smith – I've heard great things about this book, and I really want to read it! I haven't read it yet, so I don't know in depth what it's about (other than rabbits and adventure), but the Amazon listing and reviews should give you an idea. 😉
Photography
Camera strap scarves come in myriads of designs. Shop around for one that fits her style!
Or you could buy an actual camera! Isn't this little guy a cutie? Just a note: make sure to add some compatible film to your gift so she can actually use it. 😉
Check out these cute photography tote bags to hold all the photo goodies! (There are a bunch of other designs on this site as well.)
Crafts
The listing says this sweet little sheep is a great needle felting kit for beginners. Is she not the cutest thing? ♥ I just want to squeeze her!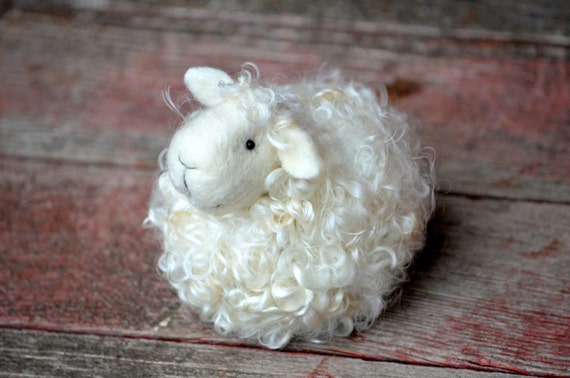 I absolutely love creating fairy gardens! There are so many great kits to choose from, but here is just one cute one I found. It's also a lot of fun to put together your own fairy garden kit – craft stores such as Hobby Lobby and Michaels have adorable miniatures, dried moss, and pretty containers to pick out.

Art
This book is filled with super creative (and often hilarious) art prompts that will get you moving as well as drawing! There is tons of inspiration on Pinterest for this type of journal as well.
Coloring books are all the rage, and why not? It's both relaxing and satisfying to work on. But chances are, if she likes coloring, she already has an adult coloring book (or two or three), so a coloring calendar is a fun alternate option. She can create art throughout the year while making something beautiful to hang on her wall.
Writing
This writing journal is great for busting that writer's block. It's chock full of creative writing prompts, from funny to thought-provoking.
Pair the writing prompt journal with these amazing erasable gel pens! Yep, you can actually erase the pen marks!
That was a lot of fun to put together, and I hope it gave you some ideas! Which of these things do you like the most?
***Allison***
P. S. As you've probably noticed by now, I changed my blog design! I got a new theme and drew the new header. Do you like it? I have plans for the sidebar and pages as well. 😀