Hello, dears!
By this point you've probably seen a gazillion gift guides so no, this isn't a very original post idea. BUT, this one is a bit different. For one thing, most of these ideas are products I or my family actually use and love, not simply the result of Pinterest browsing. 😉 And secondly, I tried to pick unique and/or thoughtful gifts – not just, like, "here's my favorite lip gloss and trendy t-shirt."
Hopefully this will give you inspiration whether you're shopping for a guy who has everything, a family member you need a really special gift for, or kid that does NOT need any more electronics. 😉
Sound good? Alright, let's get started!
Note: This post includes affiliate links. If you purchase a product using my link, I get a small commission and you get to support this blog for free! 🙂 Also, all photos belong to their respective shops and companies unless otherwise stated.
That person who has everything probably doesn't have this. :O It's kind of like a weather vane for light. The brighter the light around it, the faster the little diamonds spin inside. This is one item I haven't bought myself; I saw it in a video from my favorite YouTube channel, PearFleur. Click here to see the light mill in action!
Okay I might be biased because this art is from my shop, hehe, but I truly think custom pet portraits are such a thoughtful, unique gift to give someone! Lots of my portrait customers commission me to paint beloved pets who are gone as a special way to remember them.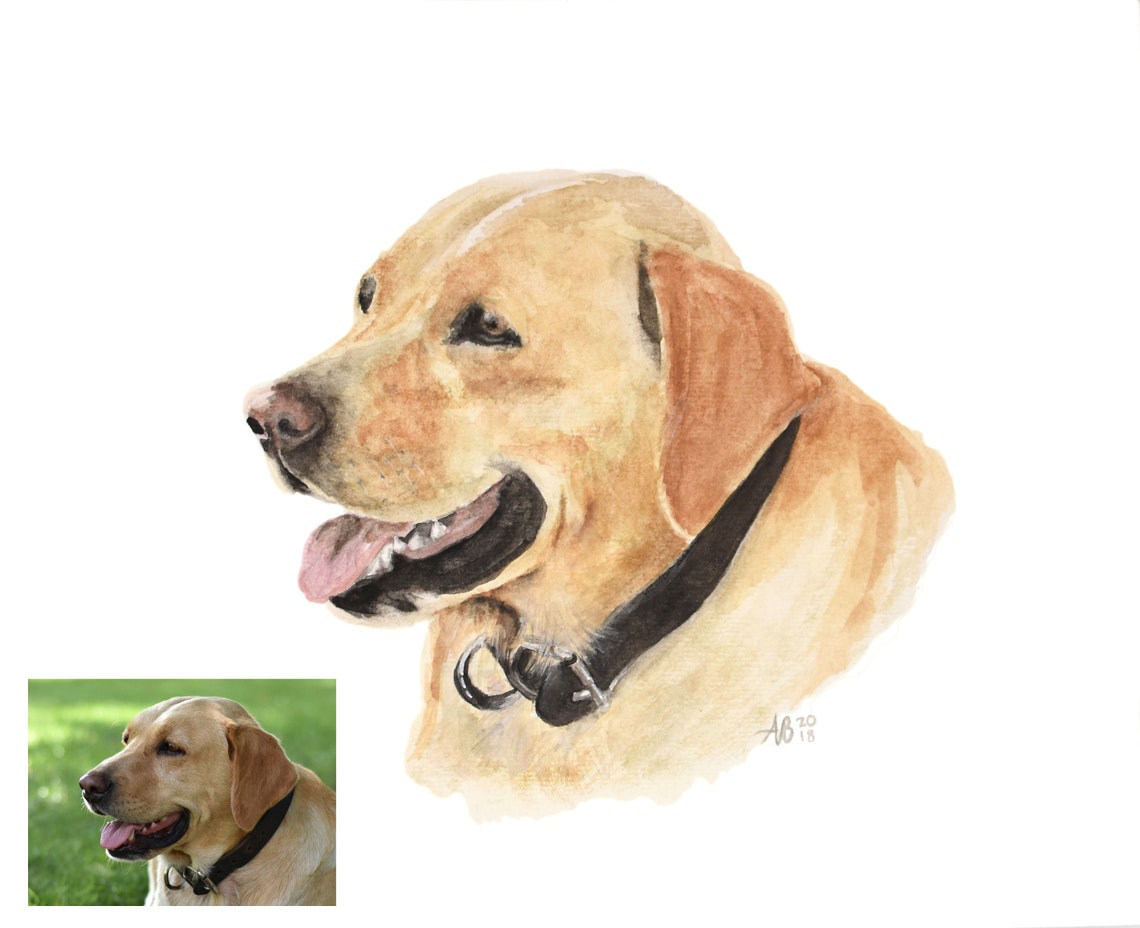 Now for something random. My sister has this tiny vacuum and I end up borrowing it because it's surprisingly fun and helpful! Especially if you have a lot of eraser dust or tiny paper pieces on your desk (or wherever). Yep, it actually works!
This is, like, the best coffee table book ever (if you're American, at least 😉 ). It's a book of different pronunciations and fun facts mapped out in a pleasing, fascinating way. We like discussing this with our guests – conversations such as, "how do you pronounce 'pecan'," and "what do you call it when it's sunny outside but raining?" Prepare for lots of laughter and good-natured arguments.
This shop prints whatever you want onto a nice phone case! You can choose a special photo, specific/funny designs you can't find on a ready-made phone case, or your own art, like I did in my photo to the right. I'm so pleased with how the one I ordered turned out!
Most girls or women like getting pretty flowers, but with a dried bouquet, your gift will last so much longer. I haven't purchased the specific bouquet I linked, but my sister and I got this assortment of loose dried flowers to make into a beautiful garland, and I can heartily recommend those!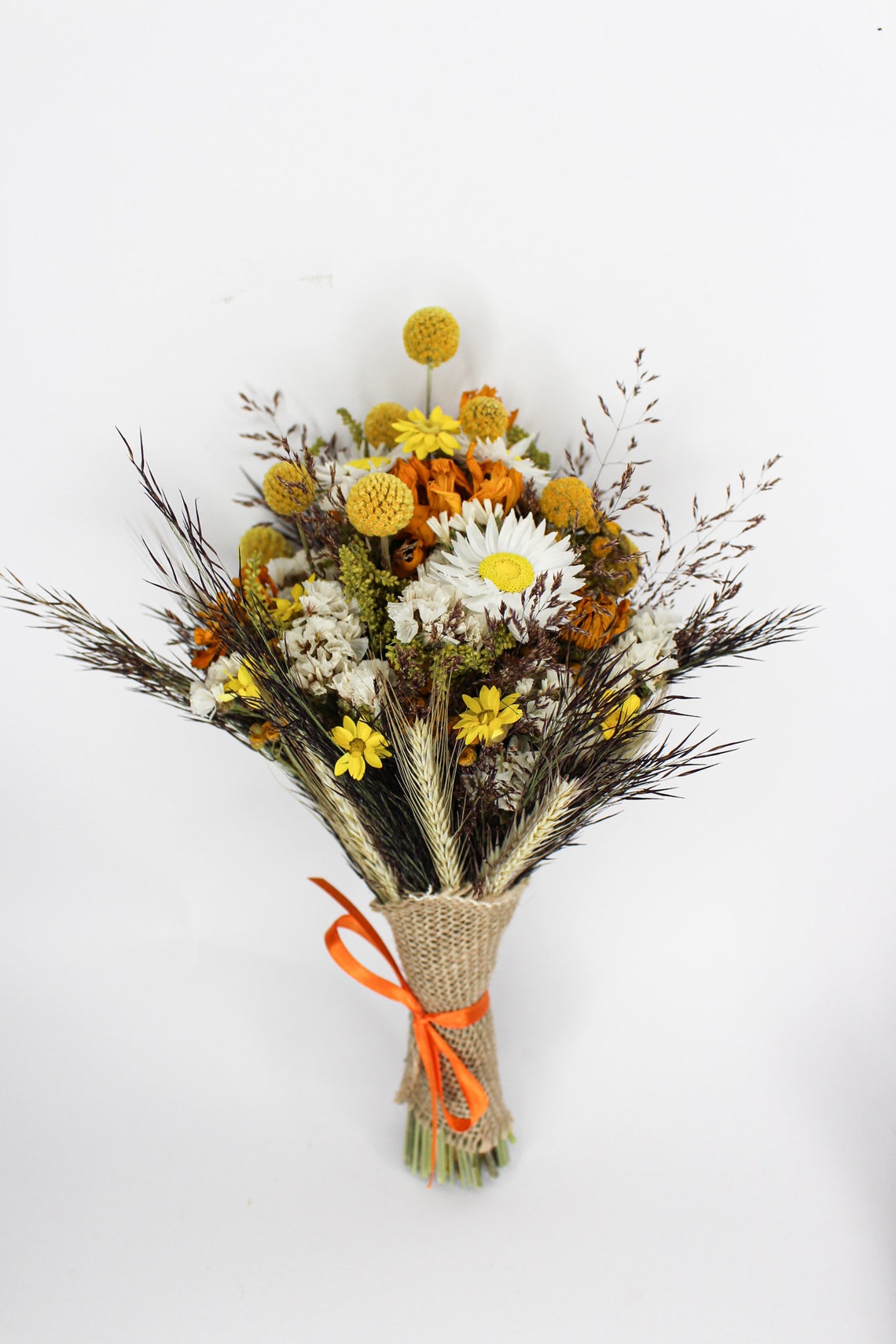 If your gift recipient has pen pals or loves sending happy mail to people, consider giving them some fun envelopes like the ones I have in my shop! I have some pretty, crowd-pleasing sets plus specific themes like Harry Potter, doughnuts, and Narnia.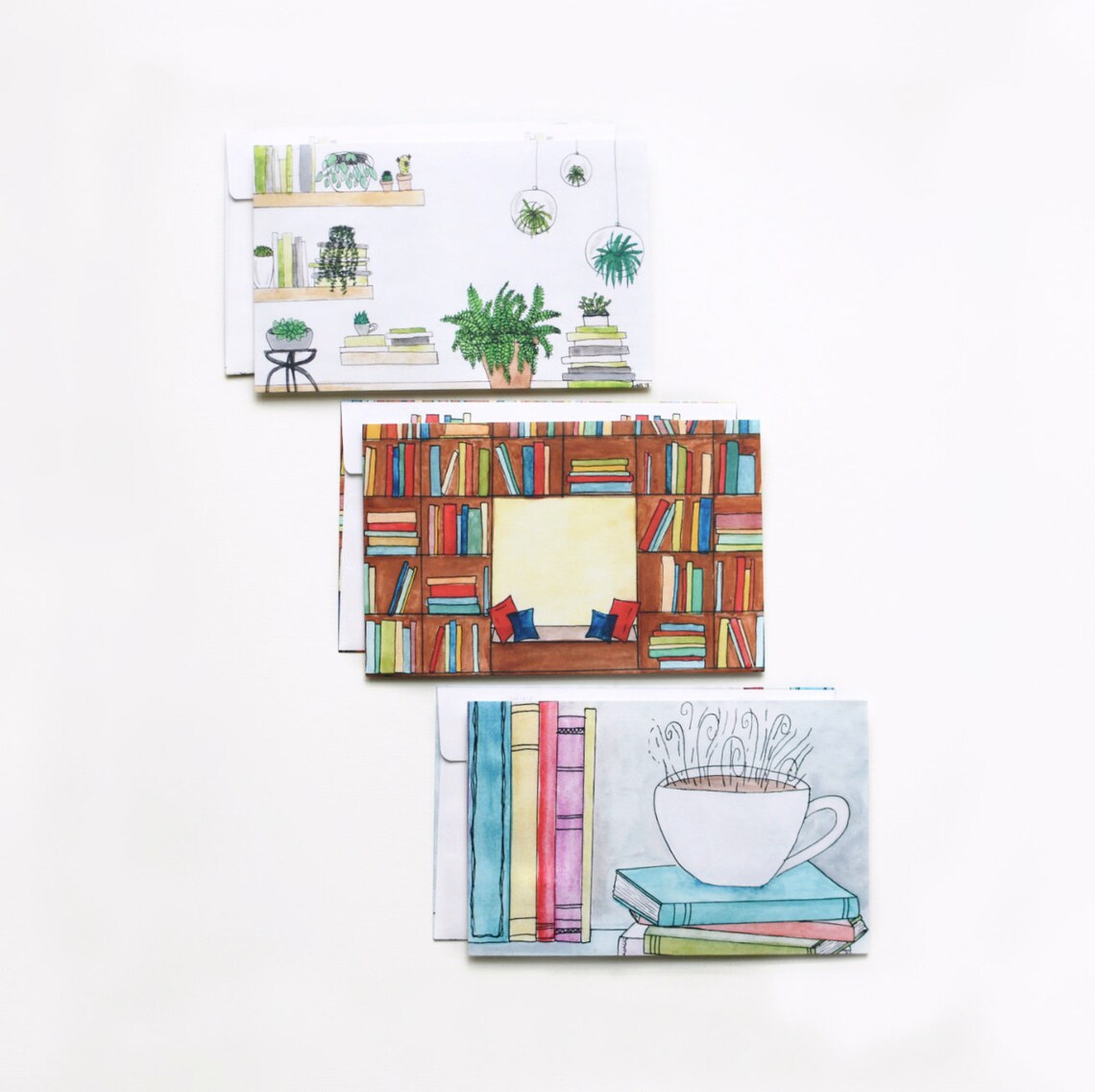 I LOVE these books! (She just put out a new one too, called Ocean Anatomy.) These books are chock full of gorgeous illustrations and interesting, engaging information about all sorts of stuff. More good coffee table books, and a beautiful yet educational series for basically any age. Plus it comes with art prints!
We had one of these for years and I miss it greatly whenever I try to chop nuts now. XD The double-sided cutting board plus the uniquely shaped blade make it easy to chop up all sorts of things in the kitchen. Highly recommend.
11. Build Your Own Snail Mail Kit 
My sister sells a BUNCH of amazing stuff on her shop, including a customized stationery subscription that ships to your door every month. Go check it out and see all the fun themes she has available! You can also get lots of other snail-mail related goodies there.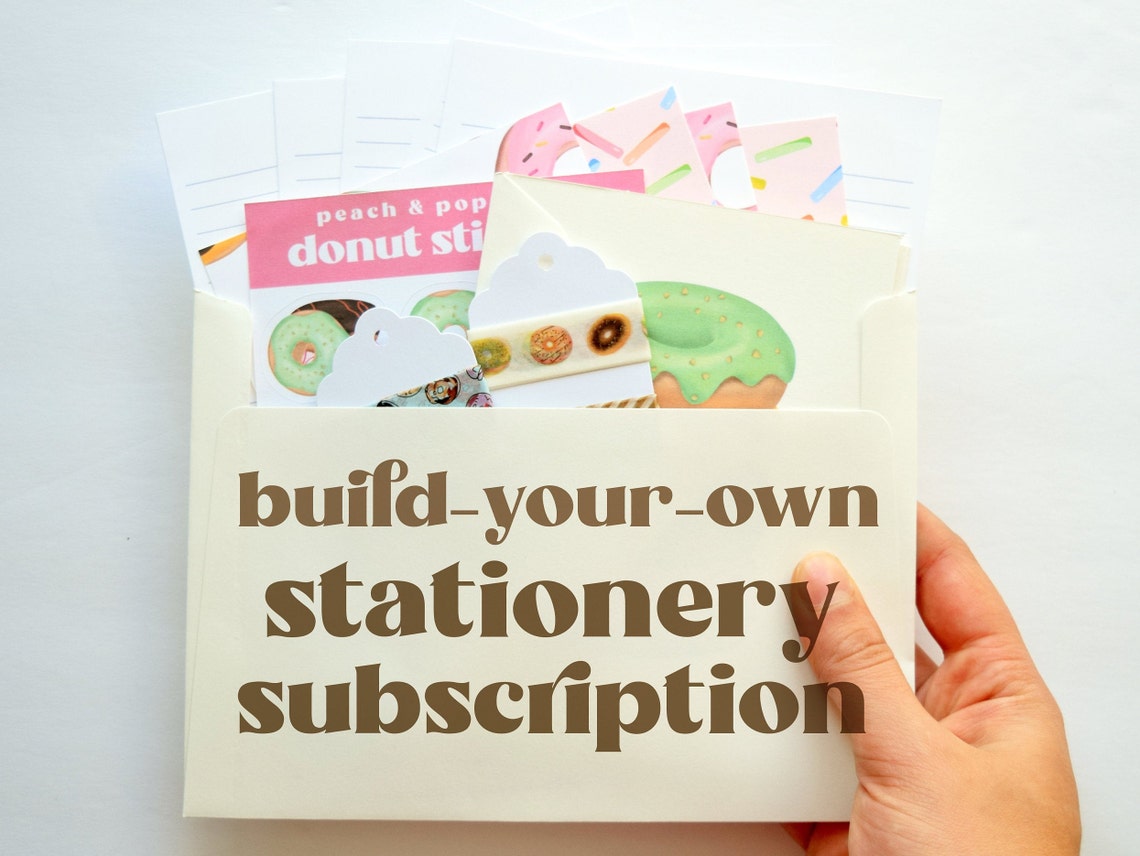 12. Macro Lens Extension Tubes 
If you need a gift for a photographer, here's a piece of gear they can actually use that doesn't cost $$$! 😀 These super inexpensive macro tubes are really fun to play around with, although they do take some getting used to. (See my post here for a tutorial and tips.) NOTE: make sure the lens you buy will fit on their camera! Here's a Canon option.
This journal is a lot more interesting and special, in my opinion, than a regular notebook or sketchbook. I use mine as an art journal, but this is perfect for artists, writers, journalers, or anyone who uses a lot of paper. :'D The paper is even thick enough for using watercolor and wet media!
14. The Tiny Book of Tiny Pleasures
My sister got this as a gift once and it is SO CUTE. The small size, whimsical illustrations, fun facts, and relatable lovely things make you smile just to read it. You can see an extensive preview of the book on Amazon as linked in the heading above.
My youngest sister is obsessed with cats, so she loves this neat color-changing mug my grandmother got her. Well it's not so much color changing as it is picture changing. You can barely see the cat on the black mug until you fill it with a hot drink of some sort, after which the boring mug magically turns addorable. So fun!
16. Alabaster Books of the Bible 
Another product I haven't personally tried but I want to. I recently discovered a company that prints individual books of the Bible in a gorgeous, aesthetic format. They have quite a few to choose from and more details on their website, so go check it out! (Guess what – another great coffee table book! XD)
Speaking of Scripture, here's one more product from my Etsy shop: a set of pretty watercolor verse cards. These are perfect for displaying, framing, or sending as postcards to brighten someone's day. 🙂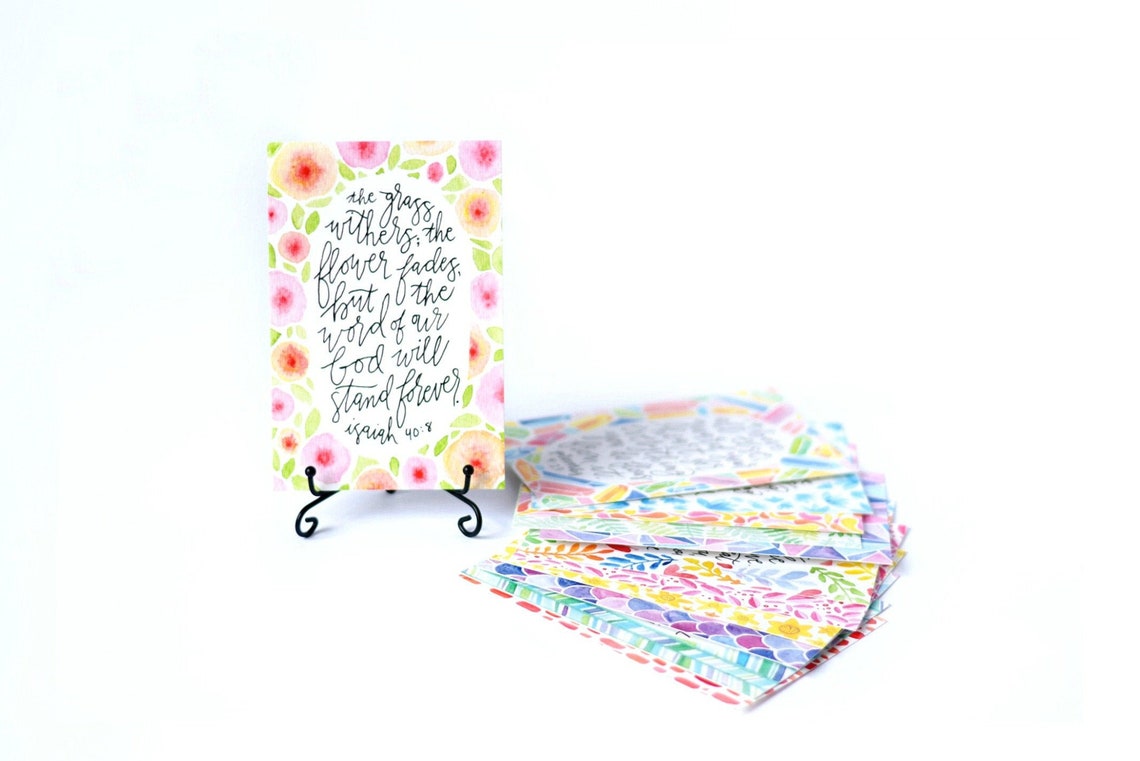 Hehe, if you need a gift that says "2020," try getting a COVID19-themed Christmas ornament like these cute mini masks. 😛 I haven't bought this specific item, but I have purchased from this shop and it was an excellent experience! The Striped Plaid also has gooorgeous scrunchies and (real) masks.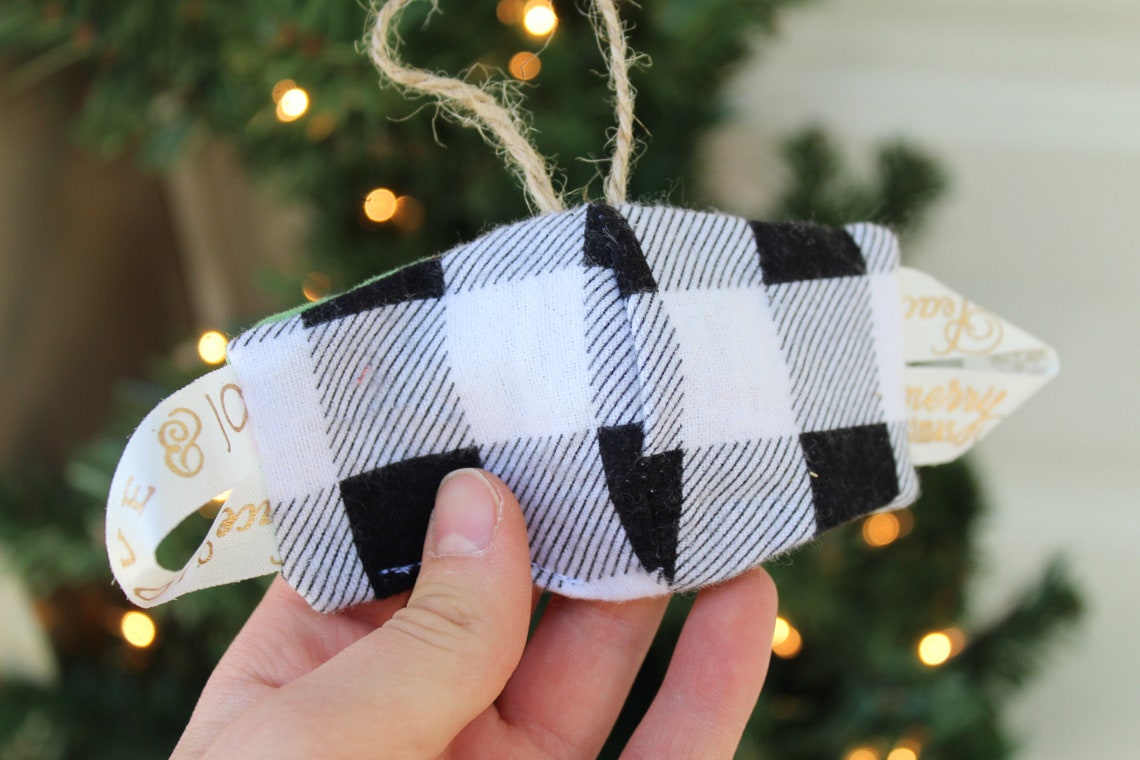 Rifle Paper Co. is one of the most beautiful companies ever, in my opinion. ❤ I absolutely love their bright florals and quality designs! If your gift recipient loves stationery and cute office supplies, this is the ultimate package. Again, I haven't bought this specific item although I've been happy with my previous products from the company.
I received this as a gift and thought it was so neat. It's also quite versatile. Use the paint chips as writing prompts, a color palette/art prompt, decoration or display, or the actual game itself. I invented another little game with it for my art students as well.
We have the "Emma" book of this collection and I bought another flexibound book as a gift. Classics are some of my favorite books, and it makes the whole experience so much nicer to have a pretty, easy-to-use version of it! The quotes on the cover add a fun touch, and the cover itself is quality and pleasing to hold. They sell a bunch of other titles too, in case your gift recipient isn't interested in Jane Austen. 😉
This is more an open-ended idea than a specific product recommendation. Temporary tattoos make great stocking stuffers for kids – the usual cute or cartoony designs for younger ones but also sophisticated, pretty ones for older kids and teens.
I have this exact set and I love it! Again, Rifle Paper Co sells such quality, beautiful items. To make this gift extra special and thoughtful, consider adding in extra cards with your personal favorite recipes.
And there we have it! 22 interesting gift ideas for this holiday season and beyond. I hope you guys found this helpful or at least enjoyable, hehe!
Your favorite gift(s) from this list? What's a product that YOU use, love, and recommend?
Thanks so much for reading, dears, and have a lovely day!
***Allison***