Hello, dears!
I haven't done a recent art post OR a giveaway for rather a while – I think it's high time for both. 🙂 Today I'm going to show you guys some sketches, paintings, and LOTS of envelope art, and if you stick around to the end, there will be a fun little pen-pal/artsy giveaway which I'm so excited about!
Ahem, let's get started.
First up we have my new sketchbook! I got a lovely brown paper journal at Walmart for, like $5, and I LOVE it. It lays flat and it's perfect for drawing with black brush pens/markers.
I really like this spread. ❤
Colored pencil looks pretty nice on this paper too.
When Megan and I were cleaning out our room, I found a bunch of old photographs, random art, and colored coloring pages that I didn't quite want to throw away but I didn't quite want to keep. Then I came up with the idea of taping in photos and making kind of a scrapbook page inspired by it – whether it's by adding quotes, drawings, or whatever. This is the only page I've done so far, but I think it will be a lot of fun!
That's all the further I've gotten in that sketchbook! Now for my rather messy "real" sketchbook. 😛 On the left here we have a page for making tiny artworks or thumbnails for larger pieces. I think it's a neat (if a bit sloppily done) layout.
On the right I was practicing graphite portraits… with mixed results. 😛 The third and fourth pictures are just faces drawn from memory, the first is a teacher on a Skillshare video (XD), and the last is, heh, a self portrait drawn with a grid… that didn't turn out as well as I hoped. I didn't finish the hair, and maybe never will. 😛
The left is a practice painting for art I'll show later, and the right is just a random bunny with a flower crown. XD I think thy're both pretty cute!
The left is the same deal – a concept painting – and the right I made for Christ's Light Magazine, which I'm the artist for. I was so proud of the girl because I drew it without looking off of a picture and thus it took me FOREVER. XD
Ooh, I love this page! I recently got gouache paint to try it out, and I quite like it so far! Basically it's a cross between watercolor and acrylic paint. (Would you guys be interested in a more detailed comparison post?) I gridded my page with a ruler, then painted a rectangular sample of each color so I can see how it looks on paper. This is really fun, helpful, and relaxing to do – I recommend trying it for colorful new art supplies!
Well that was a short section. 😛 I've mostly been doing non-sketchbook art lately, so here's some of that for you. This is the finished piece of the donkey art I showed you earlier. Megan wanted me to make her a donkey with a flower crown t-shirt for her birthday, so I did! I don't have a picture of the actual shirt, though, unfortunately.
My cousin ALSO wanted me to make her a t-shirt, this time with a picture of her cat, Trixie. I'm pretty proud of how this one turned out as well! I painted it with my new gouache. 🙂
AWWW LOOK AT THAT WALLABY. How could you refuse those eyes?? XD I made this card for K. A.'s birthday. 😀 (The inside says "You do? This calls for a celebration!")
I made THIS card for Aria's birthday! Hee hee, it turned out pretty cute too.
OH YES. Here's a sneak peek of a very special project I finished recently that I will announce in another post! *mysterious smile*
NOW. For the envelope art. I have so much fun decorating envelopes for my lovely pen pals! I think this first one is so pretty and summery! (And now it's fall…)
This one is simple, but lovely. I made the wreath with watercolor crayons and water, duh. 😛
If I have time, I like to seal my envelopes with washi tape and some gold sealing wax. In case you're wondering, I make the flower design with a metal flower from a necklace that broke. XD
For some reason I like making cool groups of colors and warm groups of colors. It's satisfying. 🙂 It also worked out very well on this pretty feather envelope!
Man, this one took me foreverrrr. XD XD I added the guitar handle in later, but sadly this is the only picture I have.
I made this for Amie, obviously looking off her lovely profile picture. 😀
Another flower wreath! I like the oranges and pinks together, although I kind of wish I skipped the blue words…
Oh yeah, I just got some gold ink! It is SO much fun to use, and makes anything you paint it on look super fancy. This envelope looks kind of plain now…
But so pretty when you tilt it! ❤
(Picture credit to Anna.) I really like the crystals on this envelope! It was super simple – first paint some geometric watercolor shapes, then add lines with a white gel pen.
I think this one is so pretty too, although different than what I usually do. I was inspired to make this landscape after seeing something like it on the drive home while I was writing Charis' letter. 😀
PLANTS! BOOKS! I love both! 😀 I added in some of Laura's favorite books between the greenery for a fresh yet cozy look.
This one ALSO took a surprisingly long time, even though it's pretty simply drawn. Amie has an adorable bunny named Snowball, and of course I like rabbits too, so how could I not make a bunny envelope??
Here's another envelope made extra special with gold ink, and yet ANOTHER floral wreath. They're really fun to draw… what can I say?
Ooh, I love this one! The colors are so bright and carnival-ish. I used the watercolor resist technique by drawing the outlines in blue oil pastel, then watercoloring over top.
Usually I continue the design onto the flap, because otherwise the other side is pretty boring. 😛
Okay, last but not least… TA-DAAA! An MBS envelope! My cousins and siblings and I all LOVE The Mysterious Benedict Society series, so Megan and Jianna (one of my cousins) decided to write a letter to the author, and we helped. I really like this envelope BUT GUYS. I GOT THE STATE CODE WRONG. HOW COULD I? *headdesk* Hopefully it will still get to the right place, since I mean everyone knows Little Rock is in Arkansas, and the mail deliverers should be able to figure it out by the rest of the information. STILL, I AM SO ANNOYED AT MYSELF.
ANYWAY. I also did Mr. Benedict's favorite pattern – green plaid – on the front flap. 🙂 Have you read MBS, or sent a letter to an author?
Wow, PHEW! You got through all that art! YAYYYYY NOW FOR THE GIVEAWAY! It's pretty small, but I hope you guys like it! Make sure to read to the end to see how to enter.
Here's the "big picture" of what I'm giving away:
First off, these envelopes designed by yours truly. 🙂 If you've seen the envelope art above and want to do something like that for your own pen pals but don't feel like going to all the time and effort, I've got you covered. 😉 I actually sell these on my Etsy shop (this picture is from the listing), but I have two extra envelopes, so I thought… why not give them away?
Next, we have WASHI TAPE AHHH ISN'T IT SO SO BEAUTIFUL? I LOVE washi tape.
I had way too much fun photographing these adorable boxes. XD
Isn't this stuff GORGEOUS, guys? What's your favorite pattern? I kind of want to keep these, but my tape holders are already overflowing…
Thirdly, a fun wax bead set for sealing envelopes! I have gold beads, as you saw above. This set also comes with a melting spoon and tea light candle.
I love that these are multicolored. They seriously come in many colors – I counted twenty, but there may be more.
Then we have two cute stickers with my art on them, just for fun. 🙂 Which one do you like best? I can't decide…
Last but not least, the winner of the giveaway will get one free printable from my Etsy shop! Currently I just have two available (but I hope to add more soon). You can choose between…
This lovely bright watercolor printable,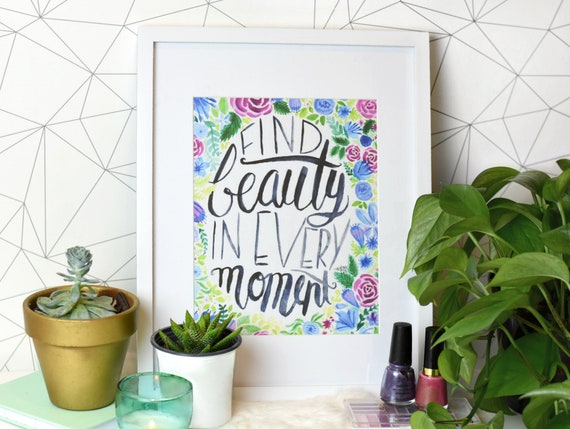 and this cute fall acorn printable.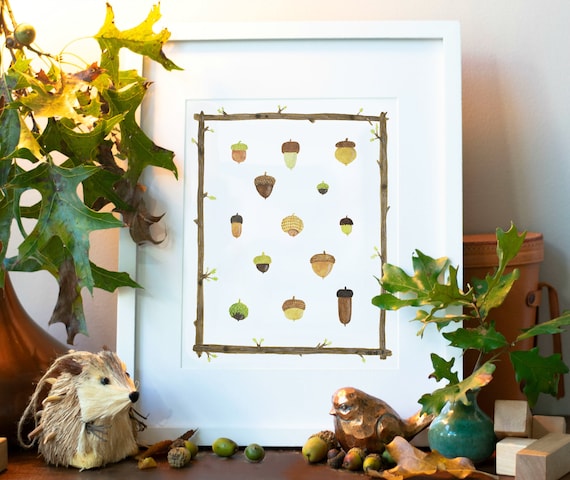 So yeah, that's it for the giveaway! I had SO much fun picking stuff out and taking the pictures! 😀 Now, let's get to…
HOW TO ENTER
As per usual, if you're under 18, please get a parent's permission since if you win, I'll need your address to send you the goodies.
And sadly, also per usual, this giveaway is only open to U. S. residents, unless you want to pay the exorbitant shipping, heh heh. I'm so sorry, guys! 😦
If you've passed the previous two requirements and want to enter, COMMENT BELOW TELLING ME 1) WHICH PRINTABLE YOU WANT IF YOU WIN, AND 2) WHAT YOUR FAVORITE ITEM IN THE GIVEAWAY IS. WASHI TAPE! XD
 The deadline for entering is the 18th of October and I will announce the winner on the 19th.
FOR BONUS ENTRIES
Share this post to any social media – your blog, Pinterest, Facebook, etc. – and collect up to 2 bonus entries.
Tell me what envelope art I should add to my shop next for 1 bonus entry. It can be your favorite design from this post, or your own idea! (And don't worry, I'm not expecting you to buy the envelopes in the event that I use your suggested design. 😉 )
Alright, guys, GO FOR IT! And I'd love to hear… what was your favorite piece of art in this post? Do you like decorating envelopes? And do you think you'll enter the giveaway?
Thanks so much for reading, dears, and have a lovely day!
***Allison***